Sportsoul Debuts New Products at Spoga+Gafa 2023
Sportsoul, a well-known player in the leisure sports industry in China, made a grand debut with its annual lineup of new products at the prestigious Spoga+gafa Exhibition. Held at the exhibition hall spanning over 240,000 square meters, this event has solidified its position as the largest and most long-standing international trade fair for sports camping equipment, outdoor furniture, and gardening supplies. With the participation of over 2,000 global brands, Spoga+gafa sets the tone for the worldwide outdoor product market.

The leading supplier in the field of recreational sports equipment, Sportsoul, drew a crowd of enthusiastic visitors on the opening day at booth A071D in Hall 4.1. Its brands, including Skywalker Trampolines, have become increasingly favored by consumers as the company expands its presence in Europe and North America.
Sportsoul, founded in 2004, offers a wide range of products including trampolines, fitness equipment, and sports equipment, which are highly popular among enterprises and consumers in Europe and North America. According to market research data from third-party organization QYR, Sportsoul accounted for 29% of the national trampoline production in 2020, ranking first in the industry in China.
"We understand that only by closely following market trends and deeply understanding consumer demands can we provide products that truly resonate with them," said Lina, Sportsoul's Vice President. "In the future, our company will actively increase research and development investments, continuously explore innovative technologies and concepts, and deliver more professional and user-friendly products, along with the ultimate product experience for consumers. At the exhibition, we hope to learn and improve together with our potential partners and consumers."
For years, Sportsoul has remained focused on consumer needs and continuously enhanced its research and development capabilities. Building upon the foundation of quality and safety, the company has introduced a remarkable range of annual new products with the core principles of "friendliness" and "ease of use." At this year's exhibition, Sportsoul showcased its flagship X-Series basketball hoop and Crown Series trampoline.
The Crown Series trampoline derives its name from its crown-like appearance, which quickly gained popularity in the market due to its stylish design. Additionally, this dual-patented product boasts significant innovations in user-friendliness and ease of use. Its unique NO-GAP patented structure not only ensures the safety of jumpers but also significantly reduces assembly time. Furthermore, the patented top cap structure facilitates effortless storage of the trampoline.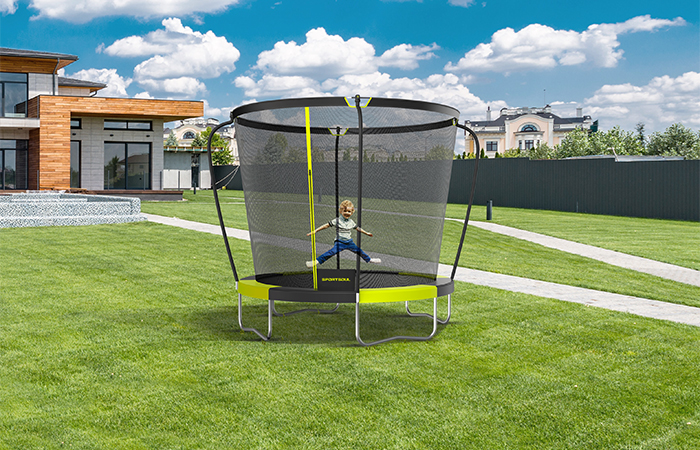 "Take your game to the extreme" was the slogan proclaimed during the development of the X-Series basketball hoop, with the company aiming to enhance the shooting experience and eliminate installation hurdles through exceptional design. Sportsoul aspires to provide every user with the freedom to enjoy basketball without limitations.Embarking on a journey of relentless pursuit and exploration in uncharted territories, Sportsoul is dedicated to empowering users to venture into the unknown and pursue the ultimate experience with its meticulously crafted products. This philosophy lies at the heart of the X-Series.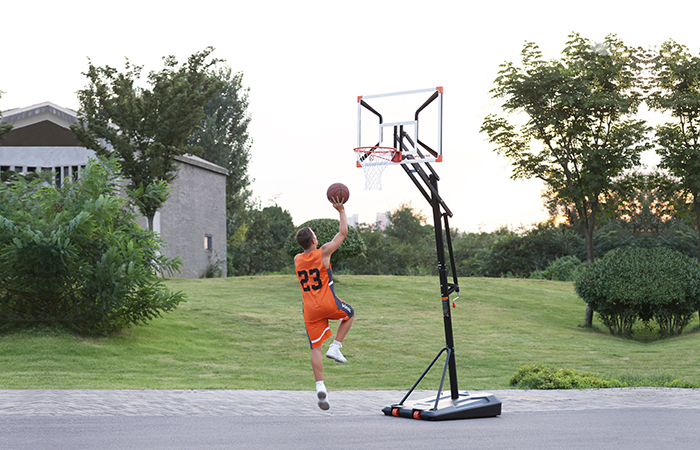 As a leading enterprise in the field of leisure sports in China, Sportsoul has strong technical strength and advanced intelligent manufacturing capabilities, and looks forward to establishing partnerships with more companies in the future to jointly develop markets and achieve mutual benefits.